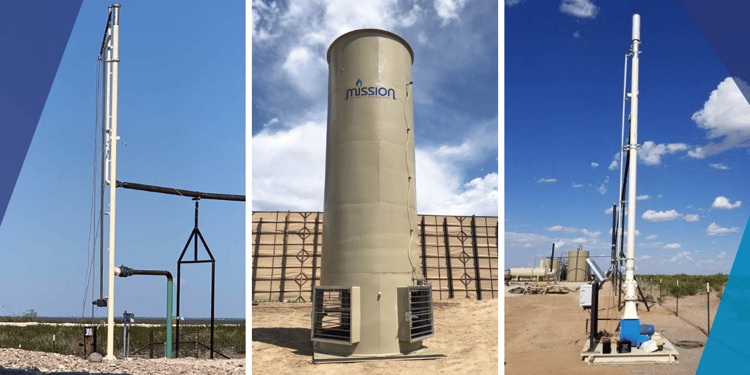 Mission Flares designs and manufactures the highest quality products available for the oil and gas, biogas and landfill industries, ensuring regulation compliance and safe working environments.
The team is backed by a deep bench of engineering experts in emission control equipment design and operations.
Keep reading to discover more about the combustion equipment that we offer to our customers.
Mission Flare's Combustion Solutions
Whatever your combustion requirements, Mission Flares has you covered.
Our emissions control devices come in a wide range of standard models, or we are able to design and manufacture custom units to your exact specifications.
All of our combustion solutions are manufactured to meet or exceed industry regulations, no matter in what state or area you operate.
Product Offerings
Some of our combustion solution offerings include:
1- Enclosed Combustors
Our enclosed combustors are designed to offer smokeless combustion and greater than 98 percent destruction and removal efficiency.
Each unit meets 40 CFR 60.18 design requirements and is Quad O compliant. (As well as RRC Statewide Rules on Flaring/Venting of Produced Gas)
Plus, with Mission's unbeatable service, our enclosed combustors can't be beat.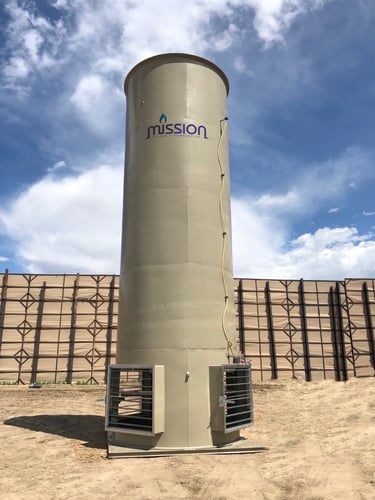 Features and Benefits
Low Pressure
Smokeless Combustion
Greater than 98% DRE
Meets 40 CFR 60.18 Requirements
Meets Quad O Requirements
Flow Rates: 20 - 1500 MSCFD
Internal Ceramic Fiber Insulated
Continuous Pilot
Low Pressure Safety Shutdown
High Temperature Safety Shutdown
Flame Arrestor
Available Options (for all units)
Solar Option
Knockout Drum
Available Options (Available for Some Units)
Bird Screens
Wind Guards
Stack Extensions
Sizing
All units are sized based on a Gas with a heating value of 1600 BTU/SCF. Combustors range in size from 20,000 to 1.5 million MSCFD.
2- Vapor Recovery Units
Our VRUs are fully self-contained and engineered around a rotary screw compressor that is simple to install, operate, and maintain!

Featuring our automated precision monitored control system with integrated blanket gas management, these VRUs are suited to accommodate the tight control needed to maintain the low pressure range of vapor recovery.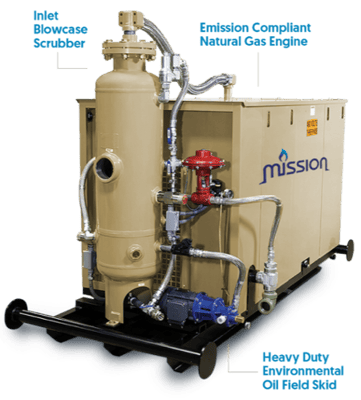 Features and Benefits
Maximize return on investment
Low maintenance and high reliability
Smooth, quiet operation
Recover every BTU and avoid vapor emissions to atmosphere
100% captured VOC's, 0% to atmosphere
Environmentally friendly
3- Air Assist Flares
Air Assist technology is a proven method to achieve smokeless combustion of gas streams. The flare gas and air flow to the flare tip where they mix.
The air assist blower provides a portion of the stoichiometric air required for combustion at high velocity which generates sufficient turbulence for mixing thus eliminating smoke formation. The combustion air comes from a centrifugal or axial blower mounted near the bottom of the flare.
Small production flares can use a 3-5 HP blower, while large custom air flares may require multiple blowers up to 150 HP each.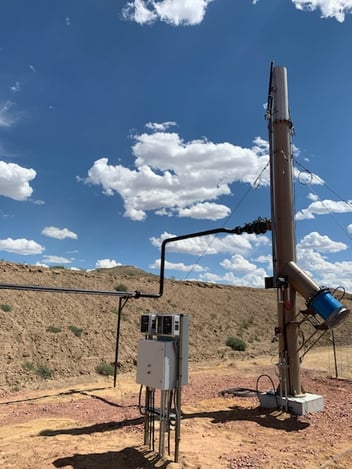 Features and Benefits
Meets exit velocity req. of 40 CFR 60.18
98% Destruction Efficiency
Retractable pilots
Structural design wind speed to 120mph
Single piece lift for easy installation
Flow rates: 0.600 to 18.0 MMSCFD
Maximum radiation 1,500 BTU/ft at grade
Available Options
Solar Option Available for Some Ignition Units
Knockout Drum
Fixed Pilots
4- Sonic Flares
A sonic flare utilizes the high pressure of the waste gas stream to eliminate smoke, shorten the flame length and reduce the ground level radiation. This in turns leads to lower flare stack heights, smaller flare headers and can reduce the capital cost.

Sonic flares typically operate where the flare gas pressure is between 8 and 50 psig. Mission Flares and Combustion utilizes a variable orifice style sonic tip, also know as a Coanda Flare.
This advanced flare tip adjusts the flare tip exit based on the operating pressure of the flare.
At low pressure the exit area is almost closed and as the pressure increased the area opens to allow for the increased flow.
The MVF flare provides smokeless combustion from 0 -100% of the designed flow rate. These flares are well suited for emergency flaring.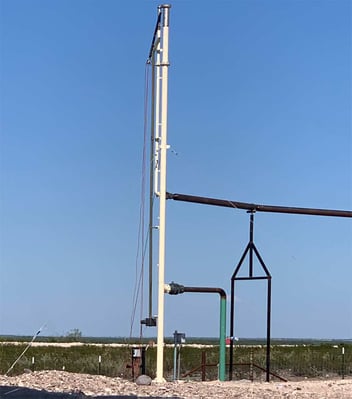 5- High Pressure Flares
The Mission High Pressure Flare is designed to utilize the energy in a high pressure gas stream for smokeless combustion.

The HP Flare has a integrated knock-out drum and will accommodate flows ranging from 1.5 to 5 MMSCFD.
Mission High Pressure Flares are equipped with a retractable pilot, and are constructed with a carbon steel riser and a stainless steel flare tip.
Additional Product Offerings
Other products offered by Mission Flares include:
Vapor Combustors
Oil and Gas Water
Tank Batteries
Thermal Oxidizers
Utility Flares
Steam Assist Flares
Marine Loading Terminals
Rail Loading Terminals
Truck Loading Terminals
Flare Gas Recovery
Want To Learn More?
Click below to download our Products Catalog for all the details of our product offerings
---
About Mission Flares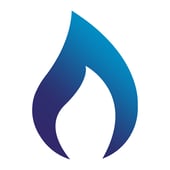 Mission Flares specializes in the design, manufacturing and installation of reliable combustion devices.
Mission Flares manufactures the following products that benefits the Upstream and Midstream Oil & Gas Sector: Vapor Recovery Units, Air Assist Flares, Vapor Combustors, Sonic Flares, High Pressure Flares, Oil & Gas Production, Oil & Gas Produced Water, Tank Batteries.
Mission Flares also manufactures products that benefit the Midstream Oil & Gas Sector: Thermal Oxidizers, Utility Flares, Steam Assist Flares, Marine Loading Terminals, Rail Loading Terminals, and Truck Loading Terminals.